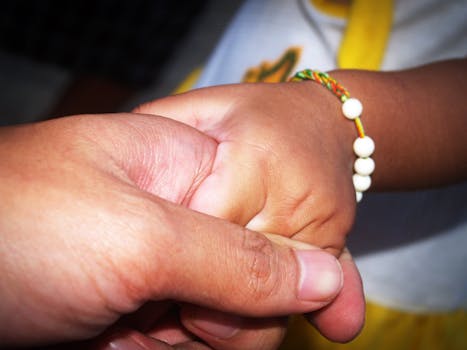 The preferred option for treatment of glue ear in typically developing children, as advised by clinical guidelines, is to insert grommets. There are tiny plastic ventilation tubes. To put the grommet in a cut is made in the ear drum. This requires an operation under general anaesthetic. This is usually done as day surgery, but it can mean an overnight stay in hospital for the child. The child can be accompanied by an adult staying overnight.
Although this is the first choice for treatment there are other options. I will write a separate blog about hearing aids. Should grommet surgery be the choice then there are some choices that you have and things that are worth preparing for to make this a positive experience for the child.  Do make sure that you talk to the staff on the pre-visit about your wishes and options.
Because grommet insertion is the most common reason children go into hospital and thousands of such operations are performed every year, then it is easy for healthcare professionals to forget to explain the procedure in detail to parents. It is important that someone tells the child what is going to happen and for the parent/carer to be aware of somethings which they need to discuss and think about before the operation so that everyone can be well prepared. This video is worth watching https://www.youtube.com/watch?v=Un3EVzBNWNE
Please make the time to explain clearly to the child what is going to happen during the surgery and at the hospital. Children can imagine all sorts of things if they do not know what is happening. Even young children are capable of understanding more than adults think they do. If possible a picture of the inside of the ear and letting the child explain back what they think is happening is really useful.
In most hospitals, the assumption is that the child will have a cannula put in their hand after some numbing cream (often called 'magic cream') is applied. If a child is afraid of needles then he/she should be given the option to have a mask put over his/her face through which he/she will breathe gas.  This may make the child struggle, but can be better for some children. Parents/carers can accompany the child down to the theatre. This helps to ensure the child remains relaxed. Do ask for this to happen.
When the child comes around from surgery, there will be a short period of time when the parent/carer will not be with him/her.  To help keep the child calm then give a favourite toy or comforter, which has been washed and wrapped in plastic, to the theatre staff before the operation.  This way the child will have it and the familiarity can reassure him/her before the parent/carer is there.
The child is not usually released from hospital until they can keep food down. If you have a drink or snack that the child likes, this makes things easier. Children react to anaesthetics in different ways. Some can become very hyperactive, others sleepy or grumpy and some vomit. Unless your child has previously had an anaesthetic, no one can predict the behaviour.
If only grommet surgery has been performed then the child is likely to have no pain. The length of time that grommets remain in the ear drum differs from child-to-child. They should stay in for about 9 months, but it can be as short as a month. They usually appear in a ball of wax that is pushed out through the ear canal.
Do ask me any questions you may have.